11 Spectacular College Football Fan GIFs From 2015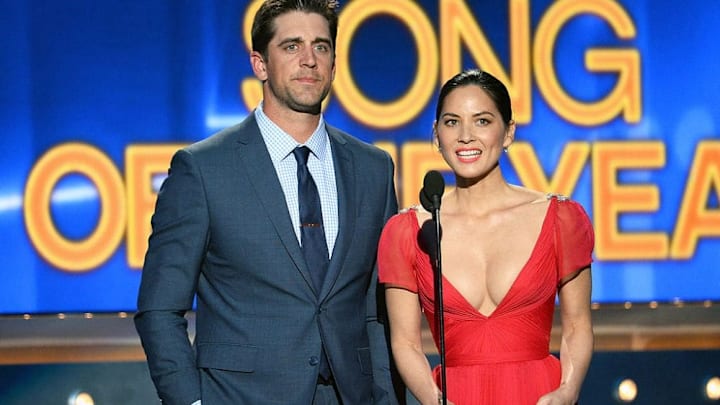 The 2015 College Football season is over. Before it fades, here is a collection of our favorite fan GIFs.
Oklahoma State had a rough end to the season. This Cowboys fan went through at least two stages of grief in one GIF.
A West Virginia fan went with the fashion forward overall jorts. A commentator ruined it with the telestrator. That needs to be shamed and outlawed for 2016. Stop doing it.
That feeling when you're sitting in the opposing section and your team scores. Florida won 28-27, because Butch Jones can't do math.
A Georgia fan, blissfully unaware of the panning camera, went in for a peak at his wife's (?) cleavage.
Another moral victory for Virginia. We'd say this is the defining image of the Mike London era. But, this is the defining image of the Mike London era.
"Ohio ST8" didn't quite get going early against Virginia Tech. This Buckeye fan went for the double facepalm he should have saved for Michigan State.
Clemson pulled away from Oklahoma in the second half. It was mystery shot in a plastic cup time, obviously. It was also mystery shot time around this point against Bama, for different reasons.
Oklahoma stopped TCU's two-point conversion attempt. This TCU fan thought Gary should have kicked the extra point.
Georgia was flying high at 4-0. Then Bama came to town.
Don't think we forgot him. Michigan State blocked a punt, returned it for a touchdown, and beat Michigan. Cameras were fixed on this guy.