This Lions Thanksgiving Tradition Video Narrated by Tim Allen is Amazing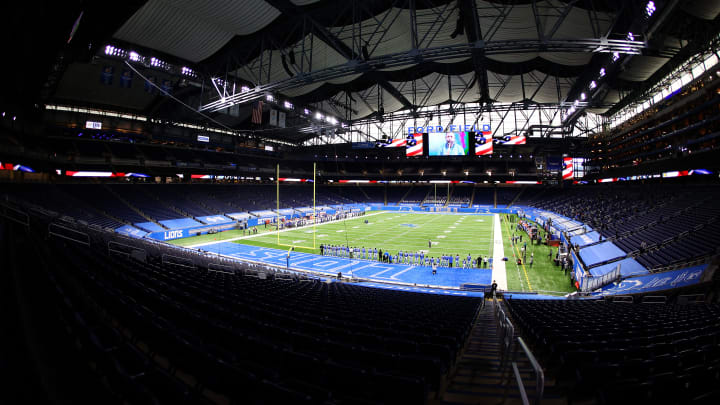 Ford Field is home of the Lions Thanksgiving game. / Rey Del Rio/GettyImages
Football and Thanksgiving go hand-in-hand together. If there was a third wheel on that date it would be the Detroit Lions. They started playing on Thanksgiving in 1934 and have been a mainstay in our lives nearly every year since.
Every year a few people, including myself in the past, pop up and question whether the Lions should keep paying on Thanksgiving. After all, they usually suck. And that's being nice.
But when you watch a video like the one below, narrated by Tim Allen, you really understand how meaningful it is to the community of Detroit. That, in itself, is what matters most.
The emotion that conjures will make anyone who's against the Lions on Thanksgiving pause. The history, the passion, the scenes of those fans enjoying their Thanksgiving afternoon at Ford Field illustrates the importance of this game to so many.
Sure, the Lions haven't been relevant as a playoff contender much through the years, but this day is their Super Bowl. Let them enjoy it. And you should too.